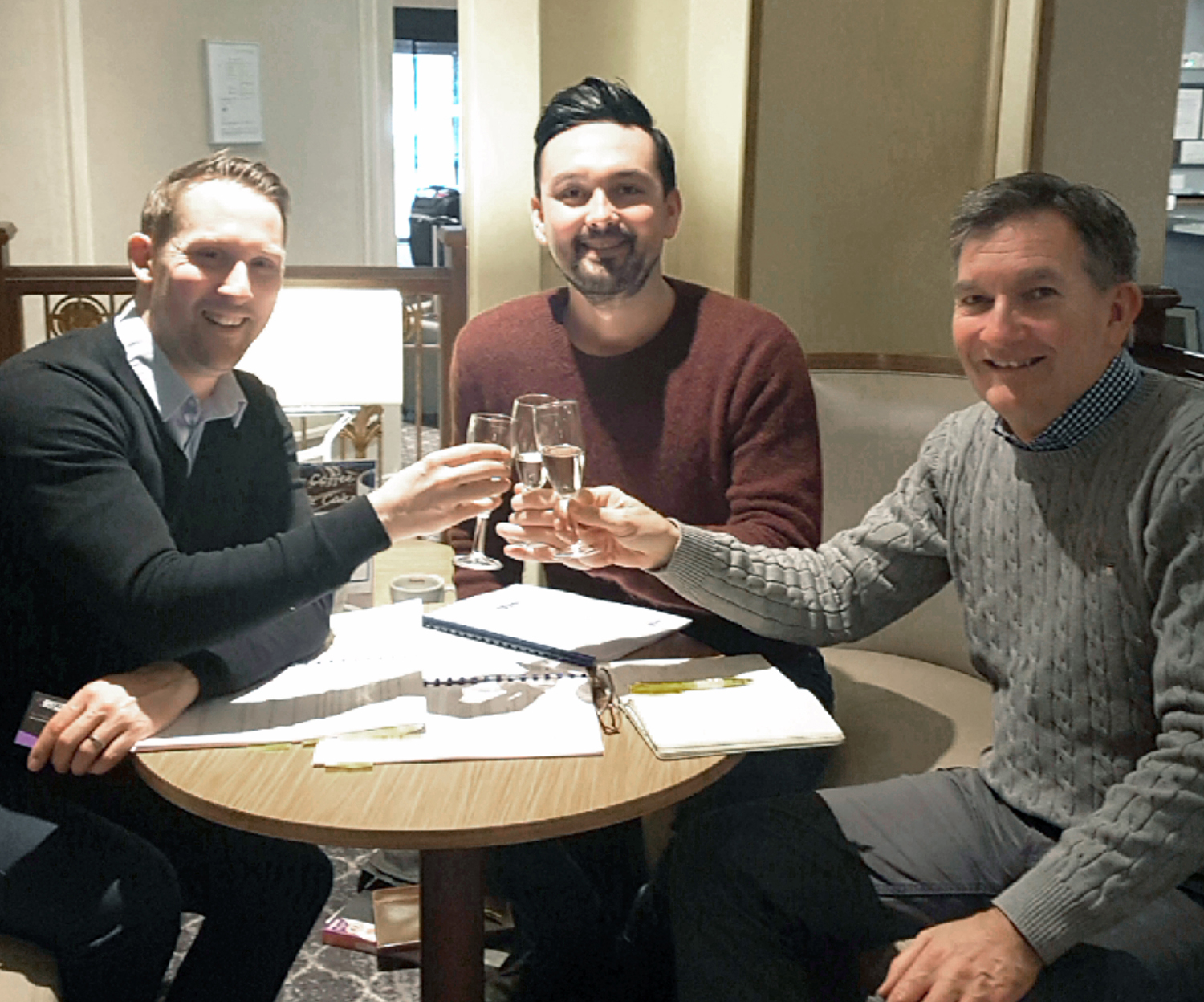 We are pleased to welcome David and Tom to the Little Gym family!
David and Tom first came across The Little Gym brand after a recommendation from HSBC and they fell in love with it straight away!
David and Tom are father and son. They are not new to the franchise world, as they currently have 4 successful Anytime Fitness gyms open, with 5,000 members and two more gym territories in early planning stages.
David has been married to Colette for 38 years! He met her when he was 9 in primary school. David has 3 children - Steph who lives in Stockholm and works as a senior manager at L'Oreal. Matt who lives in Wokingham and is the Founder and CEO of IAT-a technology business that owns 'Each Person' and 'epoints' a recognition and rewards currency. Tom operates with David all of their Anytime Fitness businesses and is now a proud franchisee at The Little Gym. David has 3 grandsons - George, Jack and Arthur. David is very much into football and is a Manchester United season ticket holder and is also a keen golfer.

David has a background of over 25 years in International consumer goods sales and customer development with companies like Procter & Gamble but mostly with Diageo for the past 16 years. He then had 15 years in privately owned and then private equity backed business-REL Field Marketing where he was CEO/Chairman. For an additional 7 years and to date, David is still Chairman of RI (Retail Insight). He is also Chairman of Sales- Drivers Limited (owned jointly with Tom) which is the company that is investing in The Little Gym and Anytime Fitness.

Tom studied philosophy at Oxford Brookes university. After graduating he then started a career working in Sales & Marketing at Red Bull. He had a desire to start his own company and began researching the world of franchising. He felt that this would offer a fantastic route into owning and operating a business, hoping to become a multi-site operator himself one day. Tom ended up partnering with his father David to invest in their first Anytime Fitness in 2012 and took on the day to day operations as Managing Director. The experience was very rewarding and Tom then decided to continue opening additional Anytime Fitness franchises with his father.

Tom is also a massive Manchester United supporter with a season ticket. He has fond memories of being at champions league finals in Barcelona 1999 with his dad and brother and the same again in Moscow in 2008. Tom was a good footballer when he was younger, but his level peaked when he was 14!! His dad's dream of him playing for Manchester United were dashed at an early age!

Tom is a travel worshipper, always planning his next big adventure. He lived in Mombasa, Kenya when he was 19 where he was a teacher in a high school. He financed/opened a not-for-profit fruit and vegetable store in 2008 for the mum of one of the boys in his class as, unfortunately, the boy's Father had died and the family had no means of income. His aim was to provide a long term sustainable source of income for their family. Tom is very proud that the shop is still trading today. Tom has been with his partner Mandy for nearly 10 years after meeting at university. Tom likes to stay fit, and in his words 'should use the gym more', given he owns several! Tom also loves golf but doesn't get to play as much as he should. Tom is a big family person, he is really close to his siblings, and his amazing nephew's George, Arthur & Jack, who he says he can't wait to introduce The Little Gym to!

David and Tom plan on opening their first The Little Gym in 2018/19 and intend to open more The Little Gym's in the future. They are very excited to join our network!