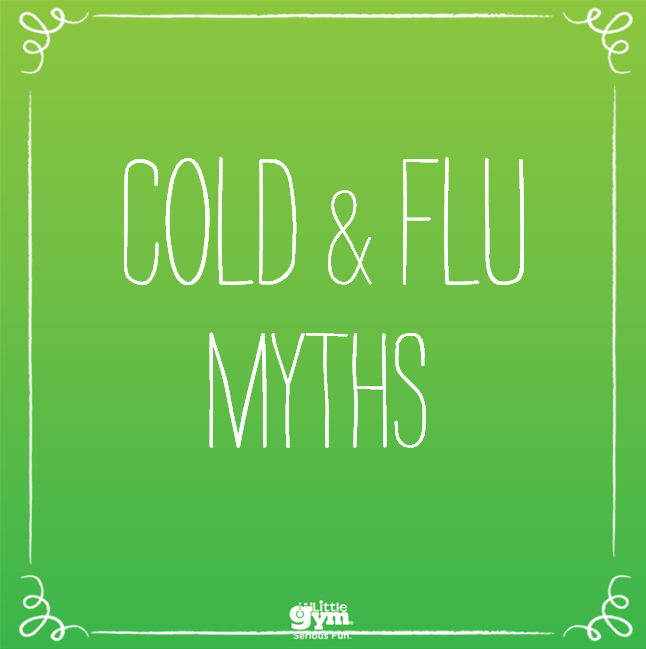 It starts with a sniffle – next thing you know, the whole household is sneezing, coughing, and passing tissues. If you're feeling confused about how to treat colds and the flu, you're not alone. Separate the facts from the fiction and check out the top 3 cold and flu related myths.
Myth #1: The flu vaccine causes the flu: Getting a flu shot may cause symptoms that feel like the flu, but the viruses contained in the flu shots have been killed, or "inactivated." which means they can't cause infection. While there may be some achy side effects that can sometimes follow the flu shot, it just means your immune system is responding and processing the vaccine.
Myth #2: You're more likely to get sick if you're cold: Despite mom's warnings that you should bundle up, being cold does not cause a cold. According to the US Department of Health and Human Services, infections prevail in winter months because they are spread when more people stay indoors for longer periods of time and are in closer contact with each other.
Myth #3: Hugging and kissing are great ways to spread cold and flu germs: Cold and flu viruses like to enter the body through the nose or eyes, so a hug or a peck on the cheek isn't likely to be dangerous. Don't be afraid to give your sick child plenty of affection, and don't worry that a kiss or hug will spread your germs to him (or vice-versa).
Many parents recognize The Little Gym as a safe and clean place in which to bring their children. We work hard to ensure each and every visit lives up to your expectations. Daily and weekly cleaning and sanitation helps keep our environment sparkly and keeps the germs away. And if your child is feeling a little under the weather, our generous make-up policy allows you to attend a make-up class by simply calling us prior to the absence.